Award-winning author J.David Forst has written his first mainstream novel, and you can be among the first lucky readers to buy your pre-sales eBook here, or you can pre-order the print version coming soon in October, 2023, by emailing jeff@forstmedia.ca
Please sign up for our newsletter if you'd like to receive a message with more information about this good-time read about girls just wanting to have fun, and click here to watch the advance eBook trailer for "Flower Girls", which launches on September 30th, 2023!
Jamie's flower girls are all grown up, and now they're ready to make waves at her vow renewal ceremony in Zihuatanejo, México. 
This humorous fiction novel is a classic beach-resort party weekend, with a fun twist of double trouble!
J.David Forst is "a font of imagination, & a modern Shakespeare!" – Adrian Barnes (author of Nod)
What's it about?
Jamie is a film director hoping that her vow renewal ceremony and coincidental movie shoot at a beach resort in México go off without a hitch. 
Paloma and Ignacia are her grownup flower girls who just want to have fun in their hometown for the weekend. 
Soon enough, the lifelong best friends are making waves among Jamie's wedding guests and her famous cast, with their flirtatious free-spirited ways leading to romance, breakups, hookups, mischief, comedy & love!
Flower girls go wild when they grow up.
Twenty-five years ago, Paloma and Ignacia were Jamie's flower girls when the bride eloped on a whim with her fiancé, while the college sweethearts were on vacation in the Méxican Riviera.
Still happily married, Jamie and Harrison have returned to the same seaside resort on Playa La Ropa to renew their vows with family and friends, and their adorable flower girls have blossomed into independent students who kick off a raging first night party that sets the tone for their four-day celebration, not to mention the imminent production of Jamie's skin flick with big-name stars.
When the vibrant flower girls charm her taken son and her hot lead actor, how will Jamie, her eclectic guests & her sexy cast handle the chain reaction of chaos that's set off in their wake?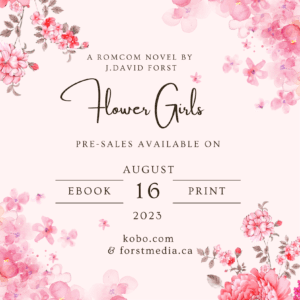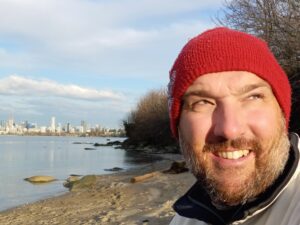 Jeffrey David Forst is an award-winning writer, director, producer & actor who starred
as Billy Flynn in "Chicago", Dennis Dupree in "Rock of Ages" & Anatoly Sergievsky in
"Chess"; in addition to playing Rapunzel's Prince in "Into the Woods", Clifford Anderson
in "Deathtrap" & Owen Melville in "The Melville Boys". Among many other triumphs, he
has directed "Romeo & Juliet", "Bedtime Rhymes", "A Midsummer Night's Dream" &
"Puss in Boots", plus dozens more hit shows including the successful staging of scripts
written with his wife Lisel such as "Foreplay" and "Cop-Shop/Grow-Op". Their well-reviewed
erotic novel "The Breeding Hut" is available from this site.